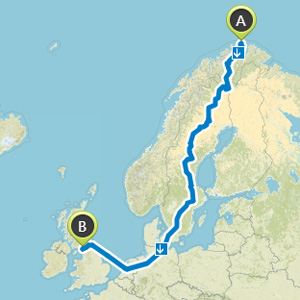 Starting on Saturday 4th May, Allan is going on his latest adventure. Setting off from Nordkapp, the North Cape, the furthest point north on mainland Europe he'll be riding home back to Keswick, Cumbria via Norway, Finland, Sweden, Denmark, Germany, the Netherlands and returning home via Newcastle and the coast to coast route. I route totalling over 4000km he has until the end of May to do this (as he better be back at work for June!).
This ride is completely solo, not an event, not a race, just one lone rider with a bike and whatever kit he's taking. No backup whatsoever! Just a lunatic on a bike taking in the sights and seeing what the world throws at him.
You might be wondering what bike he's using for this escapade? He's using the home-made, lugged Columbus steel classic tourer he made himself with the tutoring of classic frame maker Geoff Roberts (of Roberts Cycles, the makers of the Dogs Bolx classic mountain bike)…named Lancet of course! (it's steel, you only use one, it lasts forever!) But as ever with Allan, this itself has a few tweaks including fully integrated Di2 cabling and hydraulics giving it a very modern twist. A good sprinkling of Hope bling including the ever popular Hope 20five wheels, along with a Raspberry Pi integrated inside the stem!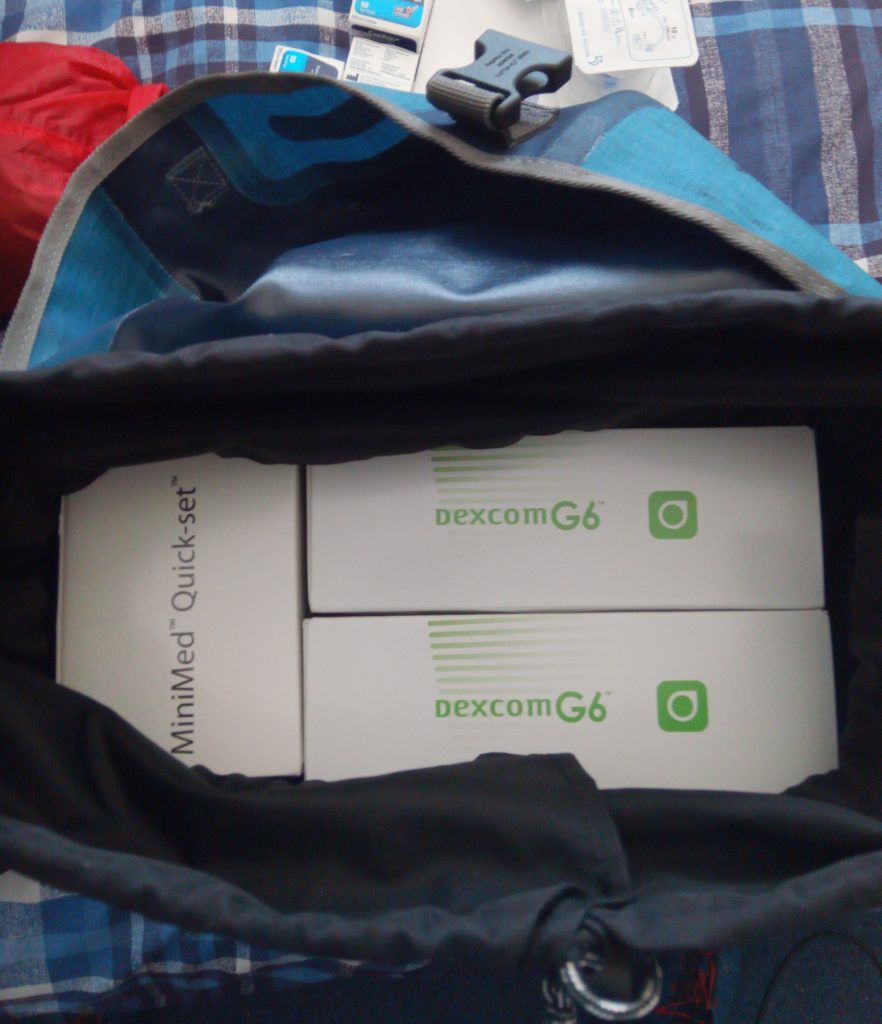 As you can see, forgot about lightweight touring here, Allan is going for every back and gadget under the sun and it all running off the sun via the solar panels attached to the racks. Again you are probably wondering why so much kit? Surely going nice and light with a few inframe bags would be easier?! Yes and no. To throw another spanner in the works Allan is also a type-one diabetic and has been for the last 40 years which brings with it a few medical issues which need to be dealt with, and thus a fair bit of extra supplies of equipment and also plenty of backup food supplies in case he can't find any for the days out in the wilds. This also all ties into the Raspberry Pi mentioned above which he uses to communicate his blood sugar, insulin levels, carbohydrate intake to his phone and to the bikes Bontrager Garmin 1030 computer.
Allan will be using this trip to raise awareness of type-one diabetes and raising funds for a collection of charities which mean something to him. The JDRF (Juvenile Diabetes Research Foundation) which aims to develop a cure and better technology to make life easier to manage, the Team Type-One Foundation which is a type-one diabetes advocacy through sports organisation, and T1 International which aims for a world where everyone with type-one diabetes has everything they need to survive and achieve their dreams. The links to each of these go to their donations pages, so it would be great if you could please support them, thank you.
The "plan" is he'll be posting daily blogs on here, although with communication issues we can but see how that all pans out. We can but hope to get a running blog throughout the trip for you all to read and also have a live tracking map operational in the next few days so you can track his progress real-time through this site.